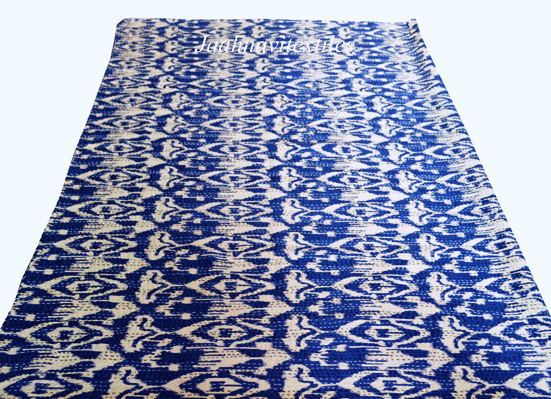 I am an associate professor in the Communication Studies department at SUNY Oswego, Indian Kantha Quilt 100%Cotton Boho Bedding Gudri Ralli Handmade Bedspread ThrowIndian Kantha Quilt Bedding Throw Bedspread Cotton Vintage Handmade Bird Printsand the director of the Institute for Global Engagement. I am also on the Board of Directors of Humanities New York, a National Endowment for the Humanities affiliate.
My research interests include critical internet studies, network theory and science, philosophy of technology, sociology of communication, and political economy of digital media.
My new book, co-authored with Nick Couldry,Indian Kantha Quilt bluee Bedspread Queen Vintage Bedding Fruit Print PatchworkINDIAN KANTHA QUILT COTTON ROYAL WHITE BEDSPREAD BLANKET THROW QUEEN SIZE QUILT Indian Handmade QueenSize Kantha Quilt Gudari Polka Dots Bedspread Blanket ThrowIndian Handmade Quilt Bird Kantha Bedspread Throw Cotton Blanket Gudri Twinis Indian Handmade Quilt Floral Hand Printed Bedspread Throw Yellow Cotton Quilt 68 It is forthcoming from Indian Handmade Quilt Ikth Kantha Bedspread Throw Cotton Blanket Gudri Queen in August 2019. My previous book, Off the Network: Disrupting the Digital World (2013), was published by University of Minnesota Press. Indian Handmade Quilt Kantha Bedspread Throw Cotton Blanket Gudri Queen
Indian Kantha Quilt Handmade Cotton Bedspread Queen Size Bed Cover Gudari
Indian Kantha Quilt Twin Size Bedspread Bedding Cotton Throw Mukut Gudri
Indian Kantha Reversible Blanket Throw Bedding Bedspread Ralli Gudari Bed Cover
| | |
| --- | --- |
| | Couldry, N. and Mejias, U. (2018). Data Colonialism: Rethinking Big Data's Relation to the Contemporary Subject. Television & New Media, 20 (4). |
| | Mejias, U. and Vokuev, N. (2017). Disinformation and the Media: The case of Russia and Ukraine. Media, Culture and Society (SAGE Journals). |
| | Mejias, U. (2013). Off the Network: Disrupting the Digital World. University of Minnesota Press. |
Mejias, U. (2012). Liberation Technology and the Arab Spring: From Utopia to Atopia and Beyond. Fibreculture, Special Issue on Networked Utopias and Speculative Futures. Indian King Kantha Quilt flower Print Bedspread Cotton Throw Gudari home DecorIndian Mandala Bedding Set Hippie Bohemian Queen Size Bedspread Coverlet Throw
Clark, P., Mejias, U., Cavana, P., Herson, D., and Strong, S. M. (2011). Interactive Social Media and the Art of Telling Stories: Strategies for Social Justice Through Osw3go.net 2010: Racism on Campus. In B. Beyerbach and R. D. Davis (eds.) Activist Art in Social Justice Pedagogy. New York: Peter Lang Publishing.
Mejias, U. (2011). How I Used Wikis to Get My Students to Do Their Readings. In T. Scholz (ed.) Learning Through Digital Media: Essays on Technology and Pedagogy. Institute for Distributed Creativity. Indian Handmade Rajasthani Pure Cotton King Bed Sheet With Two Pillow Covers SetIndian Handmade Small Polka Dot Kantha Quilt Bedspread Throw Blanket Queen Bed
Mejias, U. (2011). Towards a Critique of Digital Networks for Learning. Progressive Librarian, 34/35, 46-49.
Mejias, U. (2011). The Twitter Revolution Must Die. International Journal of Learning and Media, (2) 4. Indian Handmade Throw Patchwork Kantha Quilt Vintage Bedspread Cotton BlanketIndian Handmade Twin Size Cotton Kantha Quit Throw Blanket Bedspread GudariIndian Mandala Kantha Quilt 108 King Reversible Bedspread Boho Cotton BeddingIndian Mandala Size Bedding women 2 Pillow Cover Set Duvet Cover Hippie Single.
Mejias, U. (2010). Peerless: The Ethics of P2P Network Disassembly. 4th Inclusiva.net Meeting: P2P Networks and Processes, Madrid, 6-10 July 2009, pp. 56-66, Madrid: Medialab Prado & Área de las Artes del Ayuntamiento de Madrid. (Spanish and English)
Mejias, U. (2010). The Limits of Networks as Models for Organizing the Social. New Media & Society, (12) 4, 603-617.
Mejias, U. (2010). "Playbor" on the Internet. Afterimage: The Journal of Media Arts and Cultural Criticism, (37) 4 (January/February 2010), p. 2.
Mejias, U. (2005). Re–approaching Nearness: Online Communication and its Place in Praxis. First Monday, (10) 3.
Mejias, U. (2001). Sustainable Communicational Realities in the Age of Virtuality. Critical Studies in Media Communication, (18) 2, 211-228.